Lee-Jackson Day Dinner ~ January 21, 2007
<![if !vml]>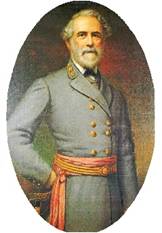 <![endif]> <![if !vml]>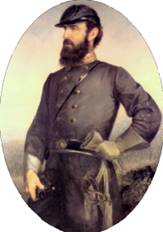 <![endif]>
The members of the 19th Virginia Infantry Camp 1493, Sons of Confederate Veterans, invite all lovers of history -- as well as of fine food, warm firesides, and old fashioned hospitality -- to join them for their Fourth Annual Lee-Jackson Day Dinner. Set for Sunday, January 21, 2007, at Historic Michie Tavern, this event will continue the Virginia tradition we reintroduced in 2004.
Long celebrated in the Commonwealth as a state holiday, Lee-Jackson Day marks two birthdays -- those of Robert Edward Lee, born January 19, 1807, and Thomas Jonathan "Stonewall" Jackson, born January 21, 1824. In addition, the 2007 holiday will mark the 200th anniversary of General Lee's birth.
To commemorate that bicentennial, Virginia's tourism corporation has organized a calendar of related activities under the banner: "Celebration of an American Icon." Already scheduled options include lectures and exhibits at such venerable venues as Stratford Hall (Lee's birthplace), Arlington (Lee's pre-war home), and Lee Chapel in Lexington (Lee's resting place).
Our 2007 dinner is open to anyone and everyone who wants to attend. A single advance payment -- $33 per person or $66 per couple -- will cover all costs That fee includes a dinner buffet featuring Michie Tavern's justly famed home-style southern fare: country ham, fried chicken, black-eyed peas, biscuits, and cornbread, plus desserts and non alcoholic beverages. (Beer and wine will be available at extra charge).
The evening will begin at 6:00 pm with a social hour. Dinner will follow at 7:00 pm. Afterward, Portsmouth native Nathaniel Howell, former U.S. Ambassador to Kuwait and currently John Minor Maury Professor of International Relations at the University of Virginia, will offer his thoughts for the occasion.
Reservations are required and must be made no later than January 17, 2007, with camp treasurer Robert W. Tatum, Box 59, North Garden VA 22959. (Checks should be made out to 19th Virginia Infantry.) For more information, contact camp commander Lee Scouten, telephone (434) 293-3148, or e-mail: relscouten@cs.com.
We hope you'll join us.
R. E. Lee Scouten
Commander, 19th Virginia Infantry, Camp 1493
Charlottesville and Albemarle County